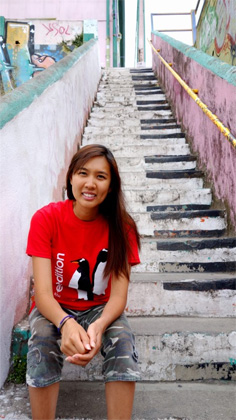 Serene began her musical journey at the age of 5 and is now an accredited high school music teacher in NSW. She has held teaching positions at both the International School of Music and Shine Music School; and now teaches privately full-time.
Over the last 8 years, Serene has taught a diverse range of students, which include children from the age of 4 to adulthood and senior. Serene also enjoys teaching group situations, similar to her experiences in high schools. She has played in bands, performed gigs, and accompanied students for the Higher School Certificate (HSC) and Australian Music Examinations Board (AMEB) examinations.
In 2006, Serene graduated with a Bachelor of Music degree from the University of Auckland. She has also completed a Masters of Teaching degree in Music at the University of Western Sydney. Serene has attained a Grade 8 level in Piano Practical under the Associated Board of the Royal Schools of Music (ABRSM). She is presently working towards achieving an Associate diploma in Music (AMus).
Teaching is as much about passion as it is about reason. Serene's passion lends itself to developing and reaching each of her student's potential. Serene works hard to accommodate her students' preferred learning styles and supports them to achieving their desired goals.
Serene believes that being a teacher not only entails the impartation of knowledge, but also involves teaching students how to learn. As the saying goes, "Give a man a fish; you have fed him for today. Teach a man to fish; and you have fed him for a lifetime."
Go back
Testimonials
Thank you Serene! Learning piano with you really is "the fun way"! You inspire a love for music in my children. You've ignited their passion for it... and all whilst they have fun! What more could a parent want. We can't thank you enough.

– Susan
I have had a few piano teachers in the past and have always gotten bored with them - I was on the verge of dropping the instrument! Serene is young, enthusiastic and eager to teach; making productive piano lessons fun seems to come naturally to her. My enthusiasm to learn and involvement in piano has only increased after meeting her. She is a wonderful teacher!

– Krupa, 15
Serene is a very patient and enthusiastic teacher. She makes the lesson lively and connects with her students very well, making them keen learners. My son enjoys his lessons with Serene and seems to have gained confidence in his playing.

– Priya
I like to learn piano because it makes me feel like I'm in another world, and I like Serene because she is nice and she teaches you till you understand.

– Ru Yu, 10
I like piano lessons with Serene because she is artistic and also really funny. She is smart and kind:
Serene is a kind person
Every day she comes and makes me laugh
Really her favourite colour is pink
Everyone knows that she is an artist
Never getting angry
Ever so loving and never fights

– Jared, 9