Piano Lessons with Serene
Hi Everyone! You won't have to search anymore as you have found the right place to provide you with a positive musical learning experience.
You must be thinking, "Am I making the right decision in choosing the piano?" Absolutely!
The piano is one of the most popular instruments because of its ease in learning and versatility. It is used as an accompaniment for other instruments or for singers. The tone is remarkable, and you can play almost every musical style on it, ranging from Classical through to rock pop and jazz. It is also fundamental for all musicians, even if their "main" instrument is not piano.
Without a doubt learning the piano gives students a well-rounded musical learning experience as you not only learn to play music but also develop the theory aspect of music. If you can play the piano then learning other instruments becomes even easier.
I thoroughly recommend the piano to any student of any age who wants to get into music and I can tell you through my experience that is the most rewarding and fun instrument to take on.
So go for it and don't let excuses get in your way of giving it a go, I will be there with you all the way.
What you can expect to learn:
Read music efficiently
Develop the mastery of piano technique
Practice and memorize effectively
Perform with poise and confidence
Ability to accompany yourself if you're a singer
Putting music to a song you wrote
Skills to play in a band (e.g. church band, rock band, etc)

AMEB (Piano or Piano For Leisure), ABRSM or Trinity exams (practical and/or theory)
Sight-read pieces accurately
Theory - classical or jazz styles
Develop an appreciation and passion for music
Express yourself through music
Train your ear
Play your very own favourite song just by listening to it over the radio!
Most people who enrol in music lessons don't have the confidence in becoming the next Mozart. However, they learn to become good at something, and this is the greatest gift of music lessons.
Testimonials
Thank you Serene! Learning piano with you really is "the fun way"! You inspire a love for music in my children. You've ignited their passion for it... and all whilst they have fun! What more could a parent want. We can't thank you enough.

– Susan
I have had a few piano teachers in the past and have always gotten bored with them - I was on the verge of dropping the instrument! Serene is young, enthusiastic and eager to teach; making productive piano lessons fun seems to come naturally to her. My enthusiasm to learn and involvement in piano has only increased after meeting her. She is a wonderful teacher!

– Krupa, 15
Serene is a very patient and enthusiastic teacher. She makes the lesson lively and connects with her students very well, making them keen learners. My son enjoys his lessons with Serene and seems to have gained confidence in his playing.

– Priya
I like to learn piano because it makes me feel like I'm in another world, and I like Serene because she is nice and she teaches you till you understand.

– Ru Yu, 10
I like piano lessons with Serene because she is artistic and also really funny. She is smart and kind:
Serene is a kind person
Every day she comes and makes me laugh
Really her favourite colour is pink
Everyone knows that she is an artist
Never getting angry
Ever so loving and never fights

– Jared, 9
Free Trial Lesson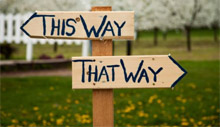 Finding the right teacher is very important. Ask me any questions and get a taste of what lessons would be like. No strings attached.
Contact me

If you are a beginner, a keyboard will suffice. All students who are Grade 1 level and up should be practising on a piano to develop finger technique. Contemporary style students may prefer to use either a digital piano, or a keyboard that is either 76 or 88 keys.
Read other FAQs

Give someone the opportunity of learning something new! Lessons are scheduled to suit your needs and can be redeemed at any time of the year. There are no strings attached but hopefully you'd feel inspired to continue your musical journey. Know someone who has been longing for piano lessons?
Find out more
If you want to book in your FREE lesson or have any questions about lessons or piano in general, feel free to send me an email or call me.
Lessons are conducted at my studio in Castle Hill about 5 minutes from Castle Towers. I also conduct some lessons in Kellyville and West Pennant Hills.
Contact me